Support Arts Education for Ugandan Children
Your tax-deductible donation is currently going 100% towards program expenses. These expenses include:
Supplies for the kids (including tap shoes, spare tap equipment, costumes, instruments, etc)
Production expenses for local performances (theater rentals, crew salaries)
Improvements to the centers (such as wooden floors)
Ugandan employee salaries and contractor pay (e.g. local teaching assistants, managers, photographers)
Food for the children during full-day events
East African logistics (shipping supplies and people within Uganda)
School scholarships
In our start-up phase, all administrative and fundraising expenses are currently paid for out of pocket by the founders. US-based employees are all working on a volunteer basis. International travel and hotel accommodation costs for American employees are paid for by the founders using non-donated funds, as are all expenses within the US such as technology, finance, and legal fees.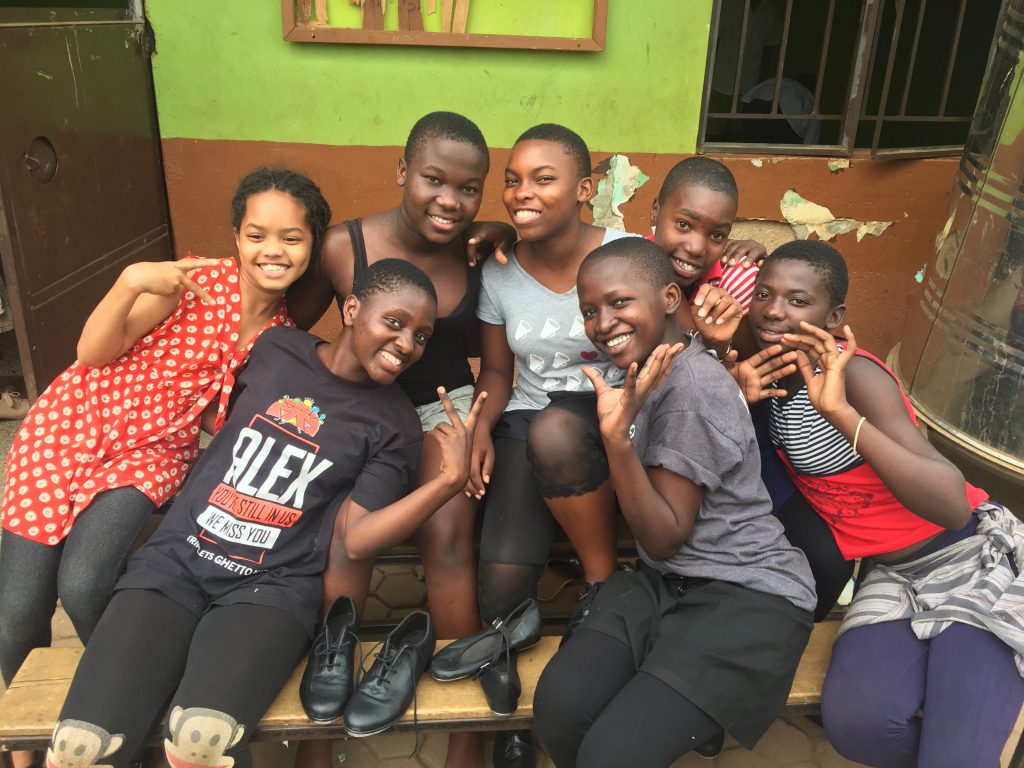 Accepting New and Gently Used Tap Shoes
We're accepting tap shoe donations in all sizes (new and gently used). We're also collecting monetary contributions to purchase new tap shoes, sneakers and other necessities for the children who participate in our program, as well as program costs. If you would like to help, we're always open to new partnerships with other organizations. Please reach out to us using the form below!