Dear Friends and Supporters, I leave for Uganda in less than three weeks! A huge thank you to all of you who have donated tap shoes and monetary contributions over the past few months. Thanks to your efforts, we have tap shoes for every child! If you still have shoes to donate, please reach out to me. I'm currently accepting shoe donations for future trips.
I just returned from a trip to Europe that began with teaching in Portugal. I collaborated with my colleague Paula Cirino to begin a tap program for children in a small community just outside Lisbon. Thanks to your incredible support, I was able to donate fifteen pairs of children's tap shoes on behalf of Tap Uganda. Below are some pictures of the class and the kids. Huge thanks to Dina Costa and Perfolie Arte School for hosting us. I'm so excited to see how the program grows under Paula's leadership. It's been a few years since I taught a class with non-English speaking children, and it forced me to reflect on my approach to intercultural teaching. When my students speak a different language than I, it introduces a new set of challenges, but I've found that a language barrier can also be an advantage. It allows for a connection between myself and the dancers that's entirely based on movement, music, and feeling. Teaching non-verbally can create a sense of collaboration and community with less hierarchy than traditional top down methods. Instead of asking if the students understand, I watch them. Instead of verbally clarifying steps or concepts, they watch me. The answers we can attain through focused observation are honest and revealing.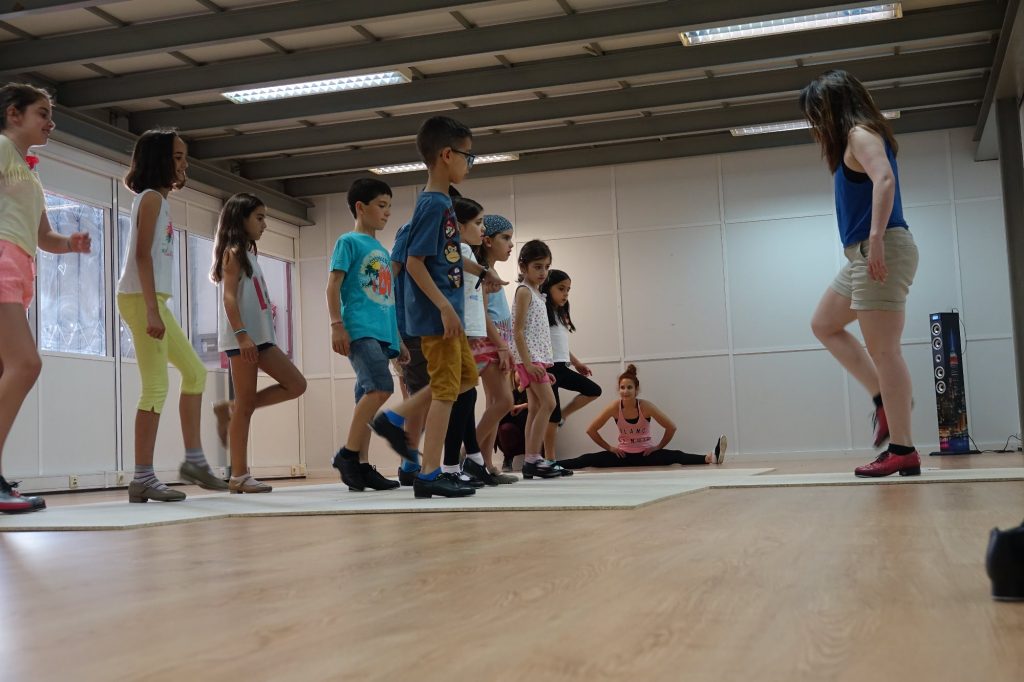 In new cultural settings, I always begin classes with a rhythmic call and response exercise (non-verbally) to create rapport with the students. I do something to make them laugh in the first few minutes, even if it means dancing around like a Muppet, and I always try to learn their names by the end of the first class. This can be challenging, particularly in countries where I'm unfamiliar with the language, but it's extremely important for each child's sense of belonging. Eric (my husband) also observed that I gesture a lot and exaggerate my movements. I think this can be placed in the "dancing around like a Muppet" category, but there are lots of gestures that are universal, and children are observant. Pointing to the eyes or ears for "watch me" or "listen" are good bets in most places. A video below shows me doing rhythm exercises to begin class in Portugal: One challenging aspect of entering new cultures is learning norms and rules quickly, particularly in a teaching position. There are a few basics that I try to understand before starting a class:
How do the children address teachers in their culture?
Is this a society where the students are accustomed to giving feedback and contributing ideas?
How will the children respond to one-on-one feedback? Will they be reluctant to answer questions? If asked to demonstrate a movement, will that cause shame?
Gender rules: can girls and boys do partner work together? Are they comfortable doing partner work together?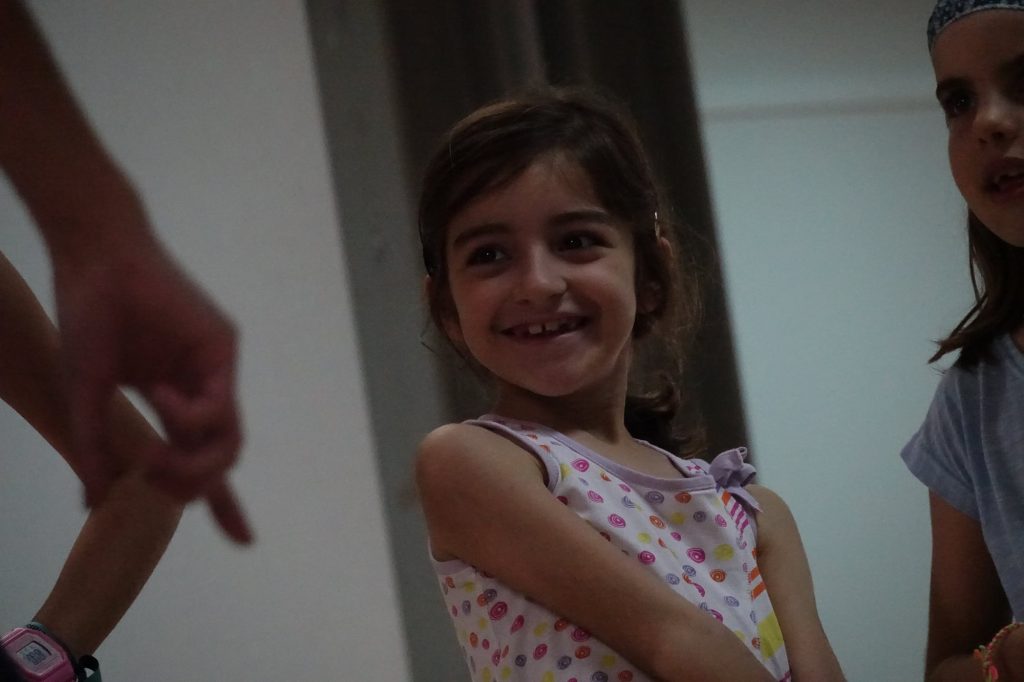 These are a good starting point. Some answers to these questions may alter how I conduct class. Some won't. Like anything, a successful outcome is largely dependent upon approach, and children are children everywhere. They want to laugh, have fun, and feel successful. In all circumstances, students will excel the most when they feel comfortable and safe. Positivity is key. As I prepare for a month in Africa, I'm thinking a great deal about creating an optimal learning environment for the kids. This situation is unique in that I'll be with the same kids for multiple hours a day over the course of multiple weeks. In this kind of structure, where the teaching and learning will be cyclical and constant between the students and me, it's my job to set up an environment that feels safe, open, and positive from the outset. These kids deserve nothing less, and I'm committed to making it a fulfilling experience for every child. We've reached our fundraising goals for tap shoes, supplies, and luggage fees (to transport the shoes) for this trip. Thank you for your support! Moving forward, the mission of this organization is to provide the orphans of Kampala, Uganda with training, resources, and opportunities to become leaders and educators in their community. Dance education is a powerful doorway for that mission, but academic educations are essential for job viability. Now that our basics are covered, I'm collecting funds to begin a foundation that will help pay for educations for the children of Tap Uganda. Even public schools are a luxury in Kampala, and require fees that are out of reach for many of these kids. However, attending school will alter the trajectory of an orphan's life, and provide her/him with a more secure future. Thank you for everything you've contributed to make this trip possible. You're giving children opportunities to build lives for themselves that wouldn't otherwise be possible. A special thank you to the families of the Riverdale YMHA dance program, who contributed so generously to Tap Uganda, and to Capezio and Miller & Ben, who donated sixty beautiful pairs of new shoes. Also, a huge thank you to Danielle Pierce-Master and and the families of the Spence School, who did a dance shoe drive for the program. Thank you to Matt at Dancing Fair for his enthusiasm about the project, and for the InstaTaps! Lastly, thank you to all the individual donors who have made this possible. I'll be in touch in September when I return! Warmly, Pam PS: This is a great moment watching the children in Portugal learn about the dancers of Tap Uganda.
Ready to help Tap Uganda?
We are accepting donations through our fiscal sponsor Fracture Atlas. Click the button below to be taken to our project page to donate towards the project.