What a whirlwind of a week! Tap Uganda is up and running, and I couldn't be more thrilled. It began with this video of the kids practicing at Sosolya Center in Kampala. They sent it to me following one of their "weekly tap lessons"…I send them videos every Tuesday, and they hold class and teach one another the material every Saturday. As you can see, many don't have tap shoes yet (but still learn enthusiastically). The video was shared 176 times so far, and currently has around 19,000 views. People have commented on the kids' joy and natural ability for rhythm. They are truly outstanding dancers, musicians, and artists.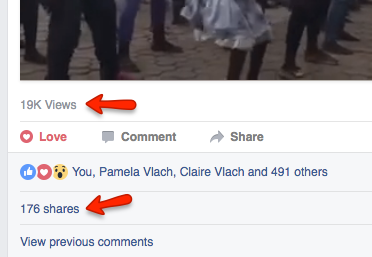 When I posted this video, people began reaching out to me with inquiries about donations, tap shoes, and joining in on future trips. I applied for fiscal sponsorship through Fractured Atlas, I registered a .org domain name and created an email address (pam at tapuganda.wpmudev.host!). I launched a new website, set up a paypal account, and started looking for ways to collect donations from people who wanted to help. I'm excited to announce that Fractured Atlas has approved my fiscal sponsorship, and we can now accept tax deductible donations.
Huge thanks to my friend Fred Bane, who was our very first monetary donor (and helped us work out the kinks on our Contribute page so that we can move forward smoothly!). Another huge thank you to my friend Marie Stephens, who generously purchased five pairs of tap shoes and had them shipped directly to my apartment (see photo above).
I spoke to one of my collaborators in Uganda this morning, and she mentioned how excited the kids are, and how much they're enjoying the tap lessons I'm sending by video each week. As technology is a challenge for many of the children to access, we're brainstorming ways to get more videos of them as they progress so that I can continue to give feedback in a more productive way and share their stories with all of you.
I'm so grateful to those of you who have made offers to contribute donations or tap shoes. Both are an enormous help! Just a reminder that all monetary donations go directly to the kids. All the teaching artists (me included!) are paying our own way when we return in August. Thanks again for your support!
With gratitude,
Pam
Interested in contributing to TapUganda?
We are accepting tax deductible donations through our fractured atlas sponsor page, where you can donate via a credit card. If you'd like to donate new or gently used tap shoes, or contribute by check, please contact us and we will get in touch with you about how you can help. Thanks.
What is Fractured Atlas?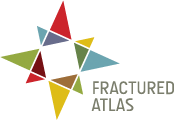 Fractured Atlas is a national organization that supports folks at every level of the cultural ecosystem. They are an umbrella nonprofit org that helps projects like mine with the "unsexy" stuff that helps make art happen. This means that TapUganda can solicit and accept grant funds and non profit donations, without having to go through the arduous process of registering as its own 501 (c) (3) with the IRS.