Dear Friends and Supporters, We had a great week at Tap Uganda! Huge thanks to Peggy Dibblee, Marti Michael, Rene Shonerd, Ponnu and Tiuley, Kendall Wilson, and Karin Rendelman for the donations in the form of tap shoes and monetary contributions. It takes a village, and through this project, my village is extending far beyond New York, across the United States, and into countries all over the world. In this political climate, global unity is essential, and I'm motivated by your kind messages, social media support, and contributions.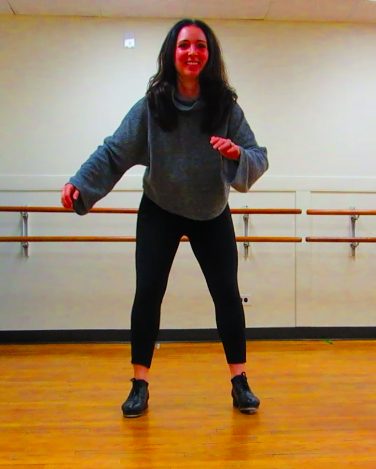 Many of you have asked about the process of teaching the kids in Uganda while I'm here in New York. LOTS of people come together to make it happen! Each week, I film tap videos in various dance spaces throughout Manhattan (pretty much anywhere I can put on my tap shoes and not get kicked out). Usually, I send the video in three parts (review of previous week's material, work with music, and new skills). I upload the videos to YouTube or Vimeo, then I send the links every Tuesday to one of my collaborators in Uganda (Mark), who oversees the kids at Sosolya Center in Kampala. He downloads them at his day job, then passes them to Madina, my teaching assistant in Uganda, who learns the material, and teaches the rest of the children on Saturdays. After they work, they send me messages with questions or follow-up, and I address those questions in the following week's videos. I'm working on getting more videos from the kids (of them tapping). Below is one of the first videos I sent, and a video I received back of a few of them practicing that week's material. My first teaching video from New York: Their response video: This video of the kids dancing had a large response on social media. Again, thank you! We wouldn't be getting support or website traffic without your shares and kind words. A special thank you to Rhee Gold and Dance Studio Life Magazine, who put out the call for tap shoes, which resulted in lots more inquiries and traffic to the site. Thank you for using your large audience to help. I want to share a message with you from one of my students in Uganda. He wrote me over the weekend after their Saturday tap lesson.
"Teacher Pam, I want to thank you for the trainings and the lessons. Today I sat down and reflected on everything you have been doing for us, and few people take the time to do such a thing. I am so happy, and we are just waiting to learn more from you. Thank you." –Sadam
I'm very clear in my responses that so many people are contributing to make this program possible. I can't emphasize enough how important your participation is (and will continue to be) as we develop. Another huge thank you to the Co-Directors of the NYU Uganda program (Deborah Damast and Jill Pribyl), who introduced me to this community and planted the roots over twelve years so that I can now develop my own program. They both continue to be a source of information and support for me as Tap Uganda moves forward. Please consider making a small donation toward shoes ($10 helps!) or if you have gently used tap shoes in adult sizes, that's also very helpful. Kids like Sadam need bigger sizes (10 or 11 American), and those are more difficult to find, so I'll likely have to purchase those before my August trip. Be well, Pam
Photo credit Kevin McEwen.
Ready to help Tap Uganda?
We are accepting donations through our fiscal sponsor Fracture Atlas. Click the button below to be taken to our project page to donate towards the project.